V minul├ęm ─Źl├ínku jsme se zab├Żvali histori├ş dluhopis┼» od konce 19. stolet├ş do roku 2011. Dnes se pod├şv├íme na dobu ned├ívno minulou, kdy byl na n─Ťjakou dobu legislativn─Ť umo┼żn─Ťn "dluhopisov├Ż divok├Ż z├ípad", ze kter├ęho se trh a n─Ťkte┼Ö├ş investo┼Öi vzpamatov├ívaj├ş dodnes.┬á
Stalo se to 8. listopadu 2011, kdy tehdej┼í├ş vl├ída Petra Ne─Źase p┼Öedlo┼żila prost┼Öednictv├şm ministerstva financ├ş n├ívrh z├íkona pozd─Ťji zn├ím├ęho pod ─Ź├şslem 172/2012 Sb. Ten byl schv├ílen poslaneckou sn─Ťmovnou a ├║─Źinnosti nabyl 1. srpna 2012.
Pro─Ź je d┼»le┼żit├Ż? Zm─Ťnil toti┼ż zaveden├ę po┼Ö├ídky kultury dluhopisov├ęho trhu. Do 1. srpna 2012 platila podm├şnka, ┼że v┼íechny emise dluhopis┼» mus├ş schv├ílit ─îesk├í n├írodn├ş banka. D├şky tomu bylo jasn─Ť kontrolovateln├ę, kolik a jak├Żch dluhopis┼» bylo uvedeno na trh. Nov├Ż z├íkon ji┼ż tuto podm├şnku neobsahoval. V praxi se tak stalo, ┼że firm├ím bylo umo┼żn─Ťno vyd├ívat dluhopisy, ani┼ż by o tom byl informov├ín jak├Żkoliv z ve┼Öejn├Żch org├ín┼». To byl prvn├ş p┼Öe┼ílap, kter├Ż napomohl nep┼Öehledn├ę situaci na trhu.
Druh├Żm z├íkonem, kter├Ż umo┼żnil nekontrolovateln├ę vyd├ív├ín├ş firemn├şch dluhopis┼», byl z├íkon o podnik├ín├ş na kapit├ílov├ęm trhu. Ten ┼Ö├şk├í, ┼że v p┼Ö├şpad─Ť, ┼że chce firma ve┼Öejn─Ť nab├şzet sv├ę cenn├ę pap├şry, mus├ş vyhotovit tzv. prospekt. To je obs├íhl├Ż dokument, kter├Ż obsahuje v┼íechny podstatn├ę informace o firm─Ť i dluhopisu. Ka┼żd├Ż rozumn├Ż investor by ho tak m─Ťl po┼żadovat jako podklad pro sv├ę rozhodnut├ş, zda do takov├ęho instrumentu investuje, ─Źi nikoliv. M├í i v├şce jak 100 stran, jeho vytvo┼Öen├ş typicky pr├ívn├ş kancel├í┼Ö├ş je tak n├íro─Źn├ę jak ─Źasov─Ť, tak i finan─Źn─Ť. Bav├şme se standardn─Ť o n─Ťkolika m─Ťs├şc├şch ─Źasu a statis├şc├şch korun. Mal├Żm firm├ím, kter├ę si jdou na trh pro jednotky milion┼» korun, se tak v┼»bec nevyplat├ş.
D┼Ö├şve prospekt nebyl vy┼żadov├ín pouze v p┼Ö├şpad─Ť, ┼że dluhopisy byly ur─Źeny pouze institucion├íln├şm investor┼»m ─Źi obchodn├şk┼»m s cenn├Żmi pap├şry, u dluhopis┼», kter├ę m─Ťly hodnotu investice na jednoho investora vy┼í┼í├ş ne┼ż 100 000 euro, ─Źi byla ur─Źena omezen├ęmu okruhu investor┼» (tzv. priv├ítn├ş emise).
Pot├ę p┼Öi┼íla implementace Na┼Ö├şzen├ş evropsk├ęho parlamentu, kter├í ┼Öekla, ┼że povinnost zve┼Öejnit prospekt nebude ani v p┼Ö├şpad─Ť, ┼że celkov├í hodnota vydany╠üch cenny╠üch pap├şr┼» bude men┼í├ş ne┼ż 1 milion EUR. Ta byla ve sv├ę podstat─Ť bohulib├í, jeliko┼ż z├ím─Ťrem bylo poskytnout p┼Ö├şstup k dluhopisov├ęmu financov├ín├ş i firm├ím, kter├ę necht─Ťj├ş investovat tolik pen─Ťz a ─Źasu do vytv├í┼Öen├ş prospektu. D├şky tomuto na┼Ö├şzen├ş sta─Źilo napsat emisn├ş podm├şnky, co┼ż je o ┼Ö├íd levn─Ťj┼í├ş slu┼żba a firma mohla vyrazit na trh pro kapit├íl.
Bohu┼żel tuto mo┼żnost za─Źaly vyu┼ż├şvat n─Ťkter├ę firmy jako "takov├Ż hor┼í├ş bankovn├ş ├║v─Ťr" a nab├şzely sv├ę dluhopisy naivn├şm investor┼»m, kte┼Ö├ş nebyli schopni posoudit riziko takov├ęho n├ístroje. N─Ťkolik let tu tak fungovaly online tr┼żi┼ít─Ť dluhopis┼», c├şlen├í internetov├í reklama nebo skupinky nezku┼íen├Żch finan─Źn├şch poradc┼», kte┼Ö├ş bohu┼żel nab├şzeli mnohdy to nejhor┼í├ş, co dluhopisov├Ż trh nab├şzel.
D├şky spojen├ş s nulovou kontrolou tu tak na ur─Źitou dobu vznikl zm├şn─Ťn├Ż dluhopisov├Ż divok├Ż z├ípad. Nutno podotknout, ┼że situace se st├íle zlep┼íuje. A to jak na stran─Ť klient┼», kte┼Ö├ş jsou vzd─Ťlan─Ťj┼í├ş a neplat├ş pro n─Ť ji┼ż rovnice dluhopis = n├şzk├ę riziko, tak i finan─Źn├ş distribuce, kter├í si je v─Ťdoma faktu, ┼że reputaci m├í na trhu jen jednu. Nem┼»┼że tak nab├şzet sv├Żm klient┼»m dluhopisy, o jejich┼ż kvalit─Ť nen├ş p┼Öesv─Ťd─Źena. Oblast dluhopis┼» je dnes pod daleko v─Ťt┼í├şm drobnohledem, ne┼ż bylo zvykem n─Ťkolik let zp├ítky.
A jak to dopadlo s mal├Żmi emisemi do 1 milionu EUR, kter├Żch je na trhu nezn├ím├ę mno┼żstv├ş a velmi r┼»znorod├ę kvality? Regul├ítor od 1. kv─Ťtna lo┼łsk├ęho roku p┼Öinesl ├║pravu, kter├í p┼Öikazuje v┼íem firm├ím vyd├ívaj├şc├şm dluhopisy m├şt jako povinnou sou─Ź├íst emisn├şch podm├şnek i identifik├ítor ISIN. Toto ─Ź├şslo p┼Öid─Ťluje Centr├íln├ş depozit├í┼Ö cenn├Żch pap├şr┼» a d├şky t├ęto zm─Ťn─Ť op─Ťt budeme m├şt z├íkladn├ş p┼Öehled o dluhopisov├ęm trhu.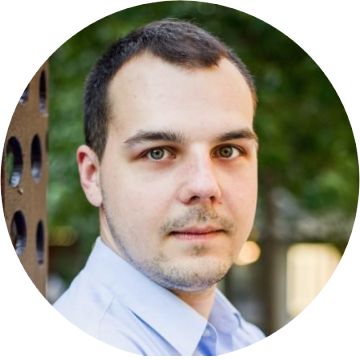 Analytik a ┼í├ęfredaktor serveru Dluhopis├í┼Ö.cz. V minulosti p┼Öipravoval ─Źi ┼Ö├şdil dluhopisov├ę emise za vy┼í┼í├ş stovky milion┼» korun. Je tedy sp├ş┼íe praktikem, ne┼ż teoretikem.